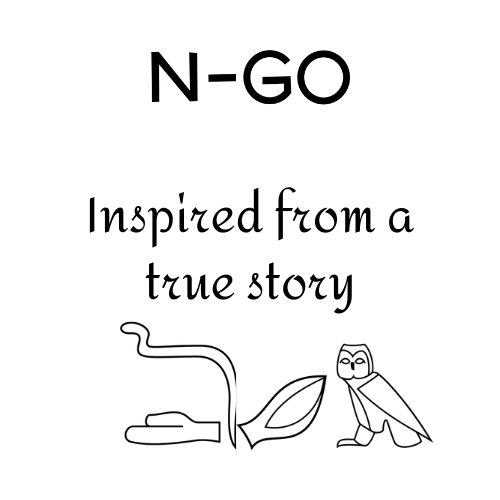 Osyr and his #secret
Osyr is forty-two years old, entrepreneur. Divorced with two kids. Looking for a new wife.
You will tell, me "Yeah, okay and then?".
He left his native country Ethiopia when he was eighteen to go live in the South of France to finish high school. His parents planned to send him to university to follow economics courses in Paris and, above all, to discover what life is.
Coming from a wealthy family, he and his only sister never knew what poverty was, in comparison to some of his neighbors. He was used to the warm weather of Addis-Abeba, the exquisite food, and the gatherings with friends. It was so terrific there. Then, he had to struggle with the cold during the winter and the coldness of people in France. Well, you can think, the South of France and the people from there are friendlier. For Osyr, it wasn't enough. Arrgh, almost hell on Earth.
To forget his pain, he decided to read, read, and read until he couldn't stand it anymore. Dating girls was not an option as he was still in love with "his" girlfriend.
When Osyr was just fifteen, he met his very first love, Mary. She was much much older than him. In her thirties. She was married, and she had a son, Kyle, who was Osyr's friend. They were hanging around a lot together. Mary had lived in Ethiopia with her husband for three years until he went to work in France. So, half of the year, she was left alone.
One Saturday afternoon, after sports, Osyr met her close to the tennis court. The souvenirs are flouted in his head, but he does remember that she seduced him in a very awkward and funny way. She could have been his big sister or even his mother, but she looked so trustworthy, young for her age, and attractive. One, two, three times, he managed to avoid the curiosity that her sex appeal was bringing inside him.
People say that men are weak. He was such a ''man" at such a young age, and what happened happened. It was forbidden, a secret they have hidden it for one full year. His parents, his friend Kyle, no one knew.
What is it like to be so young and experience this? Where were his parents?… In his teenager's head, this relationship became a spicy love story that could not be stolen from him. It was a little bit like in the movie "The Reader." Mary was very educated. She was a biologist but was not working in Ethiopia because her hubby earned enough for the both of them and their only son. She became his tutor, friend, lover.
I would not dare thinking that this relationship would be accepted anywhere on this Earth unless the younger person is a girl in some places. Some people would find it romantic. Osyr dared thinking so! They kept meeting until she had to leave the country. He felt relieved and sad at the same time. That was a fun school for him, while in his environment, girls did everything they could to remain virgins till they got married.
After Mary, he did try to have girlfriends of his age, but it was not working between them. He realized that many of them were excised. Osyr was not aware that the "operation" was still done. For him, it was for ancient times, and he has heard that his grand-grand-grand mother was a victim of it. The result? According to the older members of the family, she was an unbearable woman, usually irritated and unfriendly. He could understand why. Mary was never like that, undoubtedly because she was not wounded.
Secretly, he wished to be with Mary. He thought, "When I am in France, I will see you again, we'll get married even if my parents disapprove it". But he could never see her again.
Today, Osyr still prefers older women, even if he married a woman of his age. They divorced two years ago. Keeping that secret for a long time was not a burden for him. Or, he tried to convince himself so. He checks on his sons everywhere they go. They have multiple activities (volleyball, tennis, cycling, climbing, etc.) so that they cannot "fall in the same love trap."
Would you have been able to resist at his place?
Ngo Minyem
05-05-2020